National Engineering Technology Teaching
Award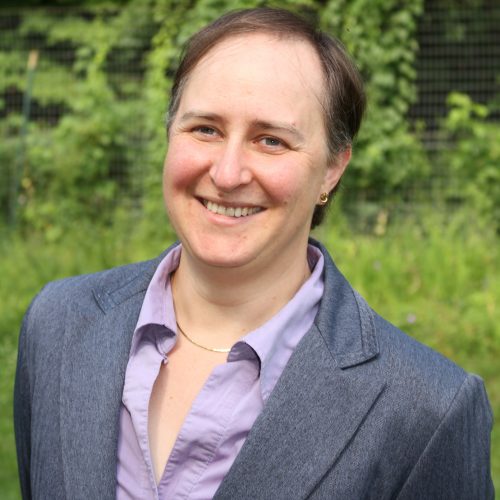 Questions regarding awards/awards nominations may be forwarded to Sylvie Nguyen-Fawley.
Questions regarding Fellow Member nominations may be forwarded to Tim Manicom.
Bio
Hadas Ritz is a senior lecturer in Cornell University's Sibley School of Mechanical and Aerospace Engineering (MAE) and a faculty teaching fellow in the James McCormick Family Teaching Excellence Institute. She earned her B.S.M.E. from the University of Illinois at Urbana-Champaign and her M.S. and Ph.D. from Cornell University, all in mechanical engineering.
Over the past decade at Cornell, Ritz has been recognized with multiple awards for her teaching, which focuses on solid mechanics and engineering mathematics courses, particularly foundational courses at the sophomore and junior levels. Her continued passion for teaching is fueled by interactions with students and close collaboration with colleagues across the college of engineering, the university, and more broadly through ASEE, including at sectional and national conferences and the ASEE LGBTQ+ Advocacy in STEM Virtual Community of Practice. A primary tenet of her professional life is the value of communication and collaboration to spread teaching innovations, not just within the community of engineering education researchers but also more widely among all practitioners.
Ritz regularly participates in course and curriculum redesign efforts. Most recently, she is co-PI for MAE's Active Learning Initiative project, which is working to substantially increase active learning, student collaboration, and open-ended projects in all required junior-level courses in the mechanical engineering curriculum. Recent research interests include mastery-based grading and concept inventories for assessing learning outcomes.
As a faculty teaching fellow, Ritz focuses on mentoring new faculty, including through co-teaching courses to advise first-time instructors, performing classroom observations, and co-leading a teaching workshop each semester. That workshop introduces new faculty to key techniques of active learning and guides them toward efficient methods of preparing for and organizing all aspects of course delivery.