National Awards
Benjamin Garver Lamme Award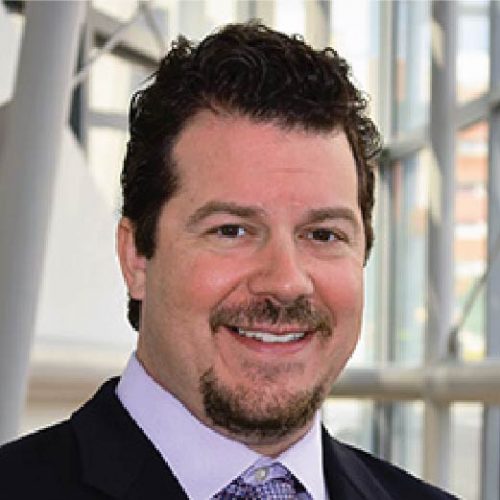 Questions regarding awards/awards nominations may be forwarded to Sylvie Nguyen-Fawley.
Questions regarding Fellow Member nominations may be forwarded to Tim Manicom.
Bio
Adam Fontecchio, a professor of electrical and computer engineering at Drexel University, earned his bachelor's, master's, and doctoral degrees in physics from Brown University. Since starting at Drexel, he has held a number of leadership positions during his 19-year career, including serving as associate dean for academic affairs in the College of Engineering, founding vice-dean of Drexel's Graduate College, and founding co-director of the Expressive and Creative Innovative Technologies (ExCITe) Center. He currently serves as the founding director of the Center for the Advancement of STEM Teaching and Learning Excellence (CASTLE). He has served on the leadership team of the Center for the Integration of Research, Teaching, and Learning (CIRTL), a national consortium of higher education institutions focused on developing future faculty.
The author or co-author of more than 120 peer-reviewed articles, Fontecchio has given over 200 presentations and/or poster presentations from both research and educational initiatives and has been issued 17 patents. He is firmly committed to the synergies that exist between research, scholarship, and an impactful educational program to create better-prepared students, engaged and resourced faculty, and an adaptive, cutting-edge classroom.
About the award
Established in 1928, the Benjamin Garver Lamme Award recognizes excellence in teaching, contributions to research and technical literature, and achievements that advance the profession of engineering college administration.
Benjamin Garver Lamme (1864–1924) spent most of his life working for the Westinghouse Electric Company as an inventor and a developer of electrical machinery. He pioneered the design of rotary converters, developed direct current railway motors, and produced the first commercially successful induction motor. His keen interest in the training of young engineers resulted in the development of a design school at Westinghouse. A further result of his interest was the endowment of the Benjamin Garver Lamme Award, which is given to encourage good technical teaching to advance the engineering profession.